What Is Travertino Marble Tile?
Travertino Marble Tile is a highly prized and sought-after marble tile that has been used to create some of the most stunning floors in homes across America. It features an intricate marbling effect, which makes it one of the more attractive natural stone tile on the market for flooring applications. This tiles color palette ranges from light browns to deep reds and even features inclusions of white calcite. It can be polished, tumbled or left with a sandblasted finish depending on the desired effect. It's beautiful colors make it easy to mix and match with other pieces to create a custom design that is perfect for your space.
Where We Can Use Travertino Marble Tiles?
Travertino marble tile is not meant for heavy use areas, as it will scratch easily due to its soft texture. It is recommended that it be used as a flooring material in areas with limited traffic, such as:
Bedrooms:
Bedroom floors typically have limited foot traffic throughout the day, which makes them an ideal spot to use Travertino marble flooring.
Bathrooms: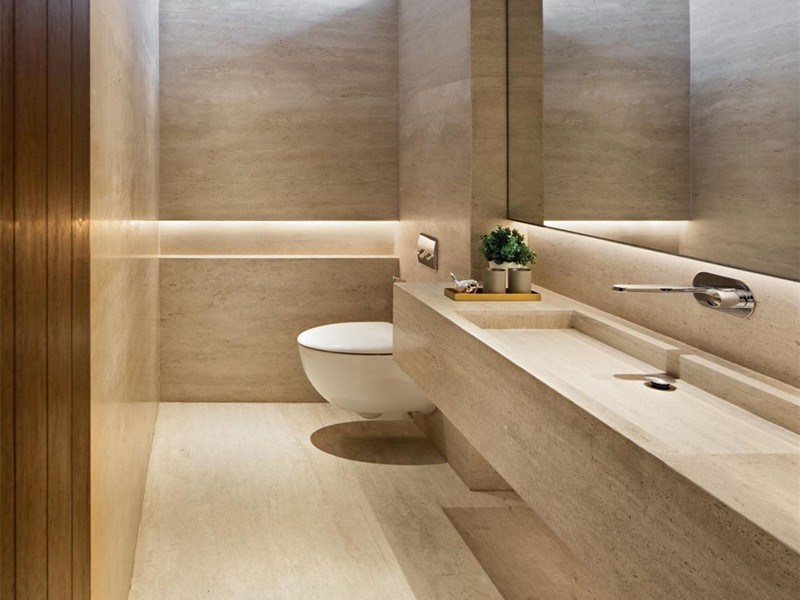 The bathroom is another area of your home with limited foot traffic, so you may want to consider using Travertino marble tiles in your bathroom to add a little extra style.
Living Rooms:
A living room is another limited-traffic zone that can be enhanced with gorgeous Travertino marble floor tiles.
Kitchens:
If you have an older kitchen, chances are it's had its fair share of spills and mishaps over the years - so why not cover up those stained floors with beautiful new Travertino marble tiles?
Hallways:
Hallways are typically used for walking to and from other parts of the house, so they don't see as much traffic. This makes them an excellent place to install Travertino marble tiles!
Countertops:
Travertino marble tiles can also be used for countertops, but only in areas where liquids are not spilled frequently.
Master Bathrooms:
A master bathroom is a pretty special place, so it might make sense to use the most luxurious materials available. Travertino marble tile can be an excellent choice for a master bathroom, but it's best not to use this material in the shower.
Entrance Ways:
If you have guests coming into your home frequently, then Travertino marble tile might make a great entranceway flooring option as well. The soft texture will easily hide dirt and other signs of wear and tear.
Laundry Rooms:
If you have a small laundry room in your home, using Travertino marble flooring is an excellent way to make the space feel larger.
Fireplaces:
Travertino marble tiles can also be used as a fireplace surround, though it should not be placed directly in front of the fire for safety reasons.
Porches:
Porches typically don't see much traffic and are fairly low-maintenance - so they make an excellent spot to install Travertino marble flooring tiles!
Wall Coverings:
It is also an excellent choice for wall coverings, but it should not come in direct contact with water.
Advantages Of Travertino Marble Tiles:
It is available in different colors and finishes. All these color options are beautiful, so buyers can choose depending on the design they want to have for their homes.

The natural look of marble makes it a perfect choice for both contemporary and traditional designs. There are many types of stone tiles that mimic this designer, but none of them quite match the look and feel that It offers.

These tiles are available in a variety of sizes, so customers can find something to fit their needs without any trouble at all. The tiles come in both large and small formats for those who want to do larger or smaller projects respectively.

These tiles are available in a variety of finishes, so buyers can choose the one that suits their needs best. All these choices make it easier to get the perfect slab for any customer's project.
Different Finishes of Travertino Marble Tiles:
There are wide range of travertino marble tiles available in the market. The choice of finish will depend on the desired effect and what other surfaces are present to complement it. Here we provide details about finishes of travertino marble tiles which are manufacture by us, Check it below:
Polish Carving:
Polish Carving is a popular style that will leave the surface of your Travertino marble tiles looking smooth and polished.
Glossy:
The Glossy finish will make your Travertino marble look like it's been buffed and polished to a high sheen, ready for pictures.
Different Sizes of Travertino Marble Tiles:
We offer wide range of travertino marble tiles in following sizes:
800 x 1600 MM

600 x 1200MM
Different Types Of Travertino Marble Tiles Design Collecton:
Travertino marble tiles are available in wide range of designs. Below you can check designs of our travertino marble tiles and get details about it:
Traffic Travertino:
Traffic Travertino Marble Tile is the one which has a prefinished surface. This product can be used for flooring, kitchen backsplash and fireplace surrounds. It is a beautiful natural tile that has been cut and polished to provide you with tiles in different shapes, sizes, thicknesses.
Travertino Classic: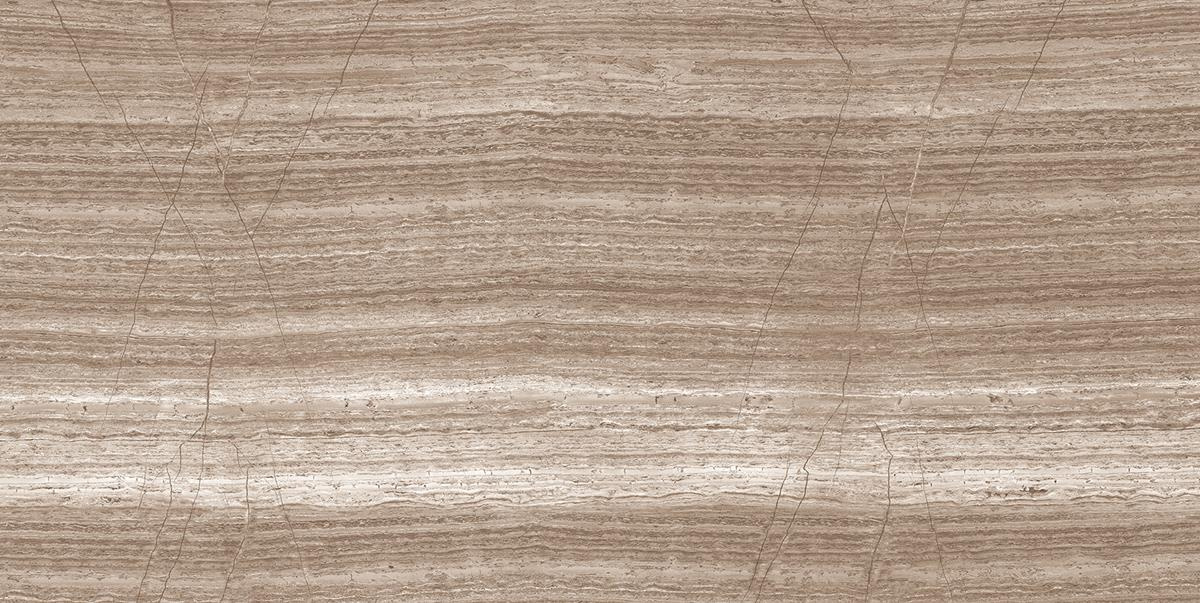 Travertino Classic Marble Tile is a natural product with light and dark shades of brown, inclusions of reddish orange elements. The surface has visible veins that gives it an elegant look. Due to its availability, These tiles are used for flooring or wall cladding on many projects like kitchen backsplash tiles, bathroom vanities, kitchen islands.
Travertino Grey:
Travertino Grey Marble Tile, though a new product from our collection of marble tiles, is currently the most popular tile in our online stores and showrooms. It is a marble tile which has an off white to light grey color with light brown streaks like other travertine tiles. These tiles provides the luxury and style of natural stone, without any care or maintenance requirements. It's perfect for anyone who wants something that looks as good as it feels.
This tile has a low degree of porosity and it's incredibly resistant to stains as well. It will not stain, even when exposed to bleach or other harsh chemicals. The marble also resists scratching and staining from acidic materials like wine or juice, where as natural stone would be vulnerable to these things.
Travertino Ivory:
Travertino Ivory Marble Tile is also known as "Ivoire" or "Ivory" marble tile. It's a limestone-based tile from the region of Carrara near Pietrasanta in northern Italy. The limestone tile quarries at this area have been mined since Roman times. It has a more subtle pattern than the typical Italian marble tile, but it's still distinctive in its own way and can be used for many applications.
Travertino Ivory Marble tiles can be used in both residential and commercial projects. In the home, it's a beautiful choice for kitchen countertops or backsplashes as well as bathroom walls. It also looks wonderful on staircases and foyers where you want to add a rich, elegant feel. In the office or storefront, These tiles are perfect for adding sophistication and elegance to any room.
Fossil Travertino:
This type of design in made by hand from natural materials like fossils or sand mixed with water to create its own unique texture. The fossil travertino marble tile is perfect for flooring and kitchen backsplash
Pebbled Travertino:
This design is made from hand-selected, smoothed pebbles in various sizes to create its own unique surface texture which can be used as your countertop or living room floors.