What Is Dyna Marble Tile?
Dyna marbles tile is a premium variant of high-quality marble tiles. It is quarried in a distinctive way. These tiles are cut by hand, not sawed or milled. Pits and pits appear on the surface because they're carved out manually using knives; it can take hours to produce just one tile! It was carefully selected for its natural beauty and lack of imperfections. It is also very dense, making it a durable material that's perfect for countertops, showers or any other surface.
Where Can We Use Dyna Marble Tile?
Dyna Marble Tile can be installed in any room of the home or office and provides an elegant look to every space it graces. It has so many uses that your imagination will run wild with ideas like:
Kitchen:
Dyna Marble Tile is perfect for kitchen countertops, backsplashes as well as flooring. Whether you are looking to modernize your kitchen or introduce some elegance into the space, It has a number of surface finishes that will fit any style preference.
Kitchen islands:
If you're in need of additional workspace for a large kitchen or just want to give your home chef the perfect place to prepare food in style, Dyna Marble Tile can be incorporated into an island with ease.
Bathroom:
Believe it or not, the bathroom is one of the most popular places for a Dyna Marble Tile to go. With so many styles and finishes available you can find something that fits your unique style preferences.
In addition to being beautiful and durable, It will stand up well against water exposure so it's a great option for bathroom counters.
Fireplace Surrounds: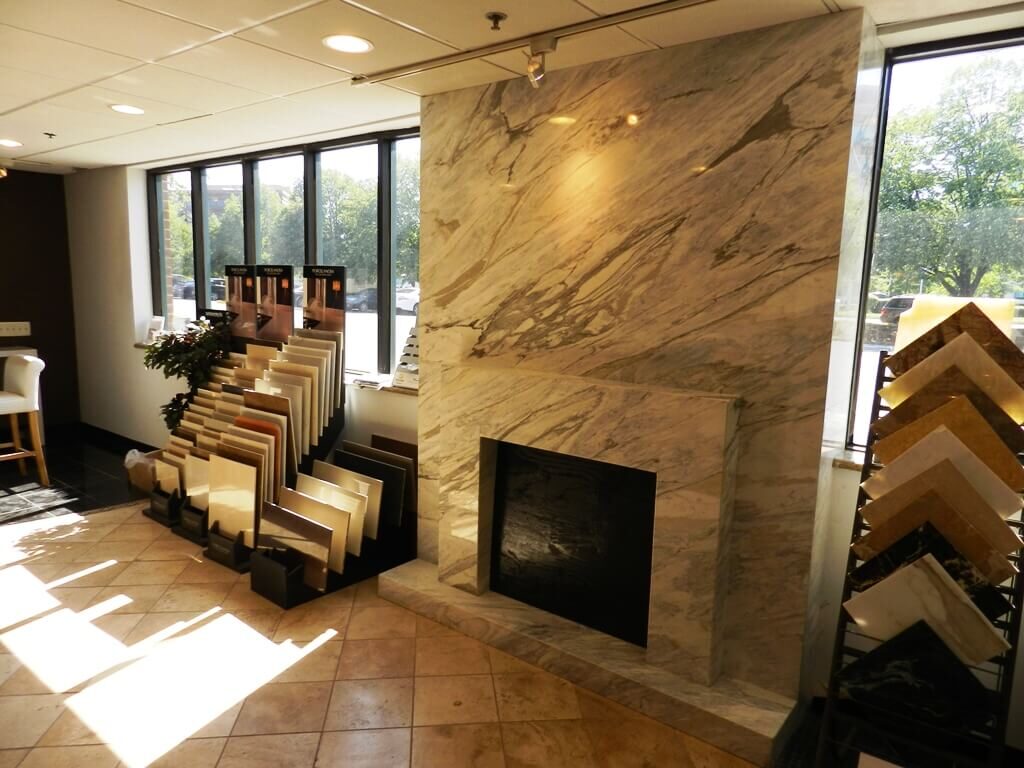 Whether you're looking to put a new twist on the traditional fireplace or want something with more modern appeal, Dyna Marble Tile can be cut and trimmed into any shape without sacrificing quality or durability.
Bedroom: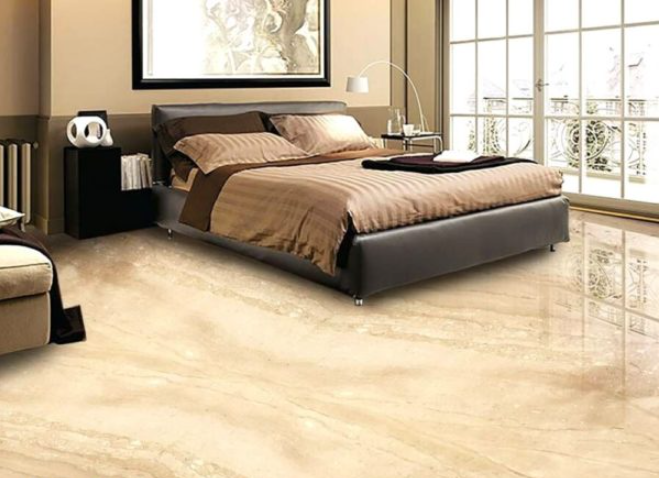 If you're looking for an elegant addition to your bedroom but don't want anything too ostentatious, Dyna Marble Tile nightstands are the perfect option.
In addition to standing up well against water absorption and abrasion, we offer a number of finishes that will work in any style space from traditional to contemporary.
Laundry Room:
If you're looking for an attractive and durable surface to put your laundry on, Dyna Marble Tile is the perfect addition. With a number of finishes that are available in large tiles it's easy to find something that matches well with any existing decorating style.
Outdoor Patio: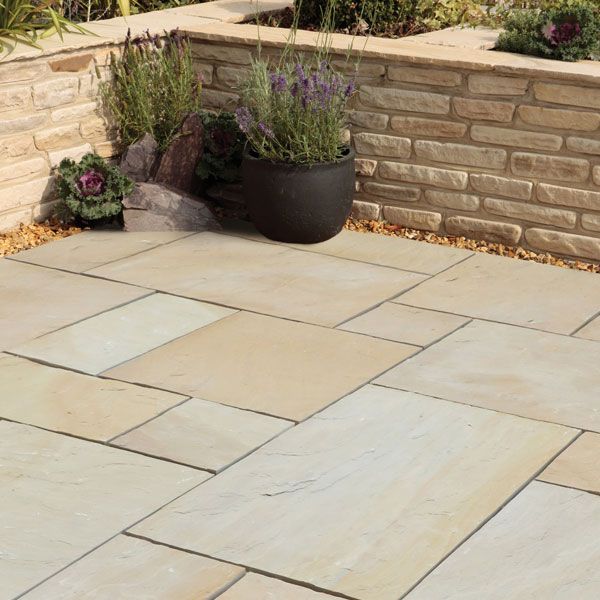 Decorative stone tiles For those DIY enthusiasts out there, Dyna Marble Tile is perfect for creating decorative stone flooring that can be used to create a cohesive look on your patio.
Office:
If your office is looking a little drab or you're just in the market for something with more class, Dyna Marble Tiles can provide an elegant and durable surfaces that will give any space instant appeal.
These tiles come in numerous sizes so it's easy to find one that fits well within your budget.
Sinks:
Dyna Marble Tile is perfect for your kitchen sink or bathroom vanity top. Check out our wide selection of finishes that will fit any style preference and provide the durability required in these high-traffic areas.
Bathtubs:
If you're looking to update your old bathtub without spending a fortune, Dyna Marble Tile is an affordable option that will provide a timeless and elegant touch to your bathroom.
Countertops:
If you're looking for countertop options with more functionality, Dyna Marble Tile has the right solution for you too! Check out our selection of inserts or cutting boards so you can have all sorts of surfaces at your fingertips from breakfast to dinner.
Dorm Rooms:
With so many options for installation, Dyna Marble Tile provides an elegant look without all the work of expensive stone veneers
Entryway:
If your entryway is in need of an update, Dyna Marble Tile can be a perfect solution. With so many different finishes available we're sure to have something that will complement any existing decorating style.
Living Room: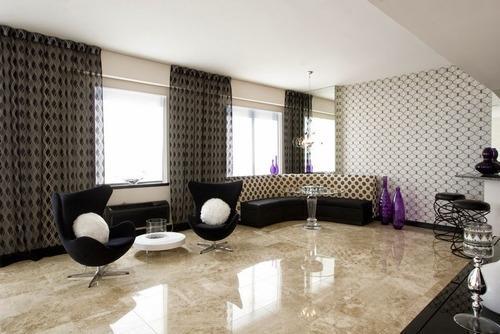 Dyna Marble Tile is perfect for your living room fireplace or coffee table. With so many style options available you can find a finish that will compliment any existing decorating styles already in the space.
It has infinite possibilities and is sure to be that final touch your home needs. It will blend in perfectly with any décor you choose so the possibilities are endless!
Advantages Of Dyna Marble Tiles:
Dyna Marble Tile is one of the most popular types of stone tile for flooring, as well as a versatile material. The natural beauty and durability make it perfect for both residential and commercial applications. It's an excellent choice for high-traffic areas such as hallways, lobbies, or kitchens because it can stand up to a lot of abuse.

It is also scratch-resistant and does not need much maintenance other than periodic refreshing, so it's easy for homeowners or renters looking for an affordable option with few upkeep requirements. It can be easily cleaned by sweeping, mopping or vacuuming - no harsh chemicals are ever required!

It is also stain-resistant, and can be installed in any of the following finishes: honed, chiseled, brushed or tumbled. It's available in a variety of colors - from natural to black - so you'll have no problem finding what best suits your decorating style!
Different Finishes Of Dyna Marble Tile
There are many different types of finishes are available in Dyna marble tiles like below:
Glossy:
Glossy Dyna Marble Tile is a new finish that we have added to our product line in the last few months. its beautiful glossy sheen will add an interesting level of depth to any space you decide to use it in.
Rustic:

Rustic Dyna Marble Tile is a popular finish for those that want their stone to look authentic and rugged with lots of natural variations as well as cracks, pits and other unique markings.
Natural:
Natural finish of dyna marble tile is the most natural of them all. It has a beautiful, authentic look and feel to it that will make your home or office space warm and inviting.
Different Sizes Of Dyna Marble Tiles:
Dyna marble tiles are available in wide range of sizes like below :
600 x 1200 MM

800 x 1600 MM

800 x 1800 MM

1200 x 1200 MM
Different Types Of Dyna Marble Tiles Design Collection:
We have a wide range of Dyna marble tiles designs or products to choose from and you can explore the products below:
Dyna Beige:
Dyna Beige Marble Tile is a stunning marble tile and we have the perfect design for your home. These tiles are designed to add elegance to homes or commercial spaces that want an updated look. The Dyna Beige Marble Tile comes in various sizes like 600 x 1200 MM, 800 x 1600 MM, etc. It is available in different finishes.
Dyna Light Grey:
The natural beauty of our Dyna Light Grey Marble Tile complements any décor style. This tile is perfect for kitchen backsplashes, fireplaces and bathroom vanities with its wide range of finishes including honed, brushed or polished. Made from 100% real marble this product provides the durability needed in a high traffic area such as the kitchen or bathroom.
Dyna Classic:
Dyna Classic Marble Tile is a versatile, affordable option for both residential and commercial installations. This beautiful material features beige or white natural veining on top of a light grey background to create an elegant design that can match any décor.
Dyna Collin:
Dyna Collin Marble Tile is a form of marble that has been honed into thin, translucent pieces. The thickness of these tiles ranges from ¼ to ½ inch and the width can be up to 60 inches. Dyna Collin Marble Tile comes in various finishes like polished white, black or antique gold as well as various different sizes, and can be used for counters in any kitchen. It is an ideal material to have installed wherever counter space is at a premium but still want a marble or granite look. This would include areas such as: the backsplash in a kitchen, bathroom counters or the interior of your fireplace.
Dyna Delicate:
Dyna Delicate Marble Tile is available in an array of different colors and textures, including a dazzling lightly veined marble. This tile features dimensional detail, which lends it to architectural applications both inside and out.
It is usually turned on its side to create surfaces for countertops or other design elements. However, this type of marble tiles can also be used as flooring if sealed properly and installed with an underlayment appropriate for the installation area.
Dyna Delight: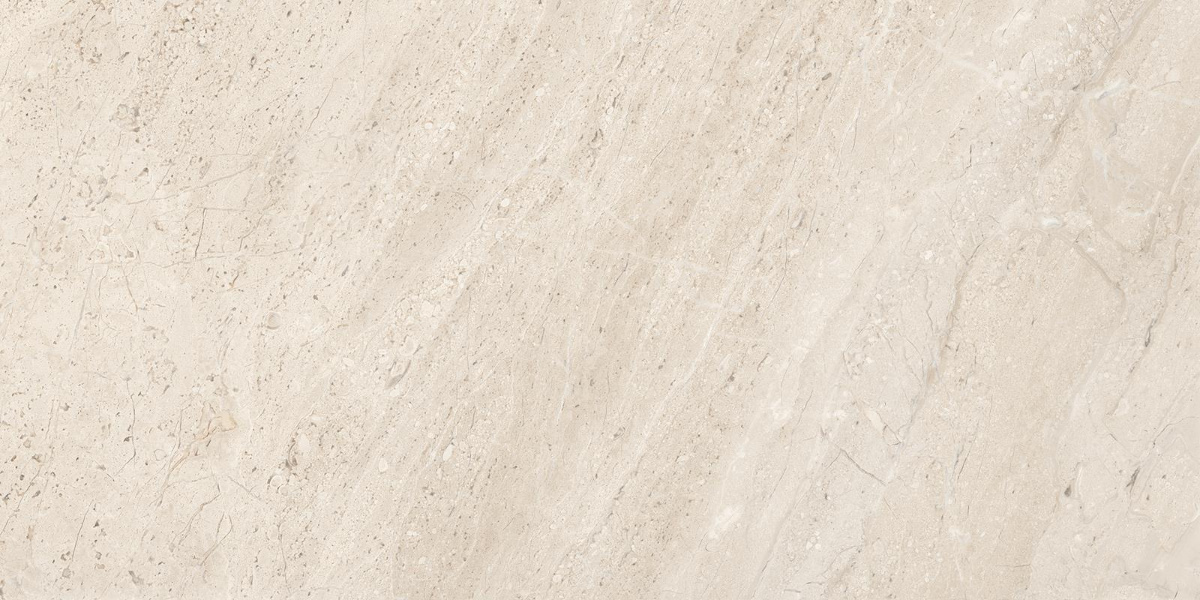 Dyna Delight Marble Tile is the perfect balance of beauty and function. With its contemporary, geometric patterns on a crisp white background, it creates an elegant look that perfectly complements any style kitchen or bathroom environment. Offering many different sizes for both slab height and thickness, It offers a variety of design possibilities for any project. The versatility and many finishing options available with this tile allow you to create the look that best suits your style. It is also offered in color variations. each one bringing its own unique beauty to the surface.
Dyna Elite:
Dyna Elite Marble Tile is a surface that uses four different types of marble to create a smooth and elegant finish. It is available in different color options, including White, Gray, Dark Brown Teakwood with Black Veining (shown), Warm Beige Sandstone Tile with Yellow Veining, Rose Red Birch Tree with Pink Veining, and Olive Leaf Birch Tree with Green Veining. It is available in a range of finishes, including polished, honed, or brushed.
Dyna Honey:
Dyna Honey Marble Tile is a new and innovative tile. It brings together the aesthetic beauty of marble with the durability of engineered stone to create an incredibly beautiful tile that will stand up to just about anything. The variety of finishes offered, from flat natural through Dark Walnut stain are suitable for both residential homes as well commercial projects. It is the perfect choice for all your architectural needs.
Dyna Marino:
Dyna Marino Marble Tile is a luxurious stone flooring option that has all of the advantages of marble but none of the disadvantages. It can be used in any setting, from new construction to renovations or as a decorative surface for floors and walls. It features sub-zero processing with an ultra high polish finish, and its light weight makes it easier to install.
Dyna Mariner Marble Tile is the perfect solution for those who want a high-quality, durable stone flooring option without any of the drawbacks that are common in natural stone tiles. The ultra high polish finish provides an elegant look, while still being extremely resistant to scratch marks. That means that you won't have to worry about your flooring looking old and worn prematurely.
It is ideal for many residential applications, including living rooms or bedrooms where high-quality floors are desired but a natural stone may not be the best option due to allergies. Dyna Mariner Marble Slab can also be used for commercial applications such as offices, hotels and restaurants.
Dyna Moonlite:
Dyna Moonlite Marble Tile has an exceptional sheen to it and can be used as an alternative for black granite tiles or quartz countertops with its unique, polished finish that will give your kitchen the look of high-quality Italian ceramics at lower cost. The natural beauty of it is complimented by the many different finishes that are available: polished, honed, brushed and bush hammered.
Dyna Moonlite Marble Tile has a thickness of approximately 12 mm and can be used in kitchens, bathrooms or any other interior environment where black marble would make an appropriate statement. The material is highly durable so it can withstand the most demanding environments such as kitchens or bathrooms.
It is a little more expensive than other types of marble tiles but its polished finish and natural beauty make it an excellent choice for those who want that custom Italian look.
Dyna Mosh:
Dyna Mosh Marble Tile is a durable and long-lasting product. It has low water absorption levels, which means less drying time for customers. This type of marble tile can be used in various applications such as countertops, shower floors, backsplashes, etc. The material offers many color options. They are available in a variety of sizes.
Dyna Pearl:
Dyna Pearl Marble Tile is made of natural marble and has a pearl white finish. This is a beautiful tile with subtle shades of off-white that will adapt to any style or design you want in your home. It comes in three sizes which can accommodate the design needs for any room size space. You can also use it as an accent piece. Dyna Pearl Marble Tiles are available for a variety of uses, such as kitchen countertops or bathroom floors. This tile has a pearl white finish with subtle off-white shades that will adapt to any style or design you want in your home.
Dyna Pista:
The Dyna Pista Marble Tile brings beauty to your home or office with its unique ancient fossilized stone veins that make it look like an antique Italian masterpiece from centuries ago. With high-quality colors and textures, you can create the perfect wall in just about any room. Dyna Pista Marble Tile is also unbelievably durable, with a hardness score of 14 on the Mohs scale!
Dyna Sunlite: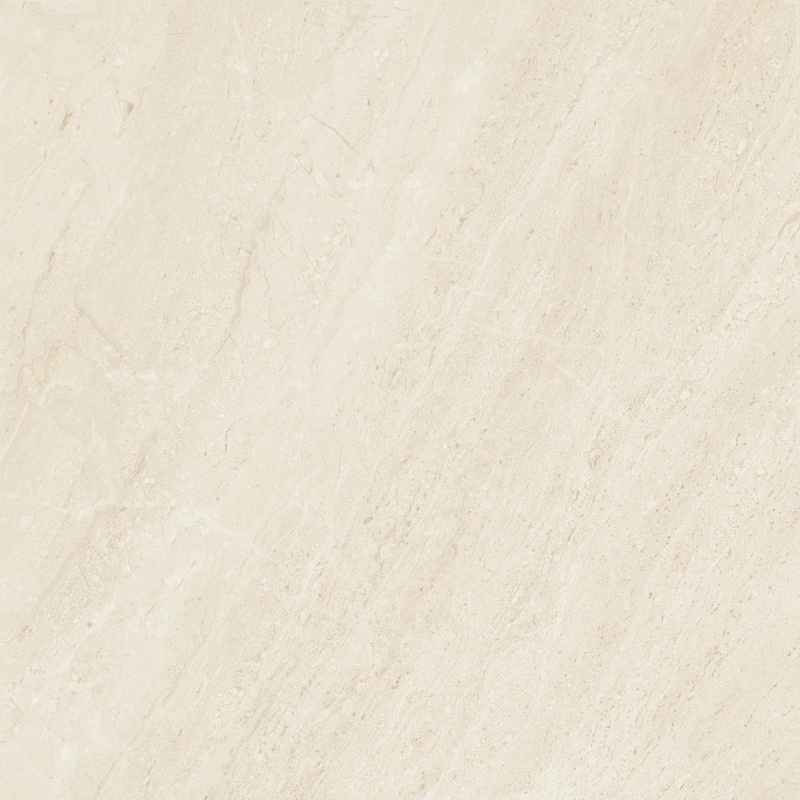 The Dyna Sunlite Marble Tile is an exotic material from the most beautiful parts of Italy. It provides high insulation and has a unique design that makes it perfect for both residential and commercial use. It's available in sizes such as 1200x1200mm or 600x600mm, so you are sure to find one that will fit your needs.
Dyna Walnut:
Dyna Walnut Marble Tile has natural walnut veins that have been sealed to be more durable, but they are still visible and add character. The beautiful brown tones make this tile perfect for the rustic/modern feel alike - making it an excellent choice for your next kitchen or bathroom remodel!
Imperial Dyna:
Imperial Dyna Marble Tile is an affordable natural stone that can be used for a variety of applications. It also offers many different finishes to match your design plan, such as polished or honed surfaces. With options like this, you have the flexibility to enjoy all the benefits of marble without breaking the bank! This material will make any room shine with sophistication and elegance.